2021.12.21
HKDA GDA 2021 has been awarded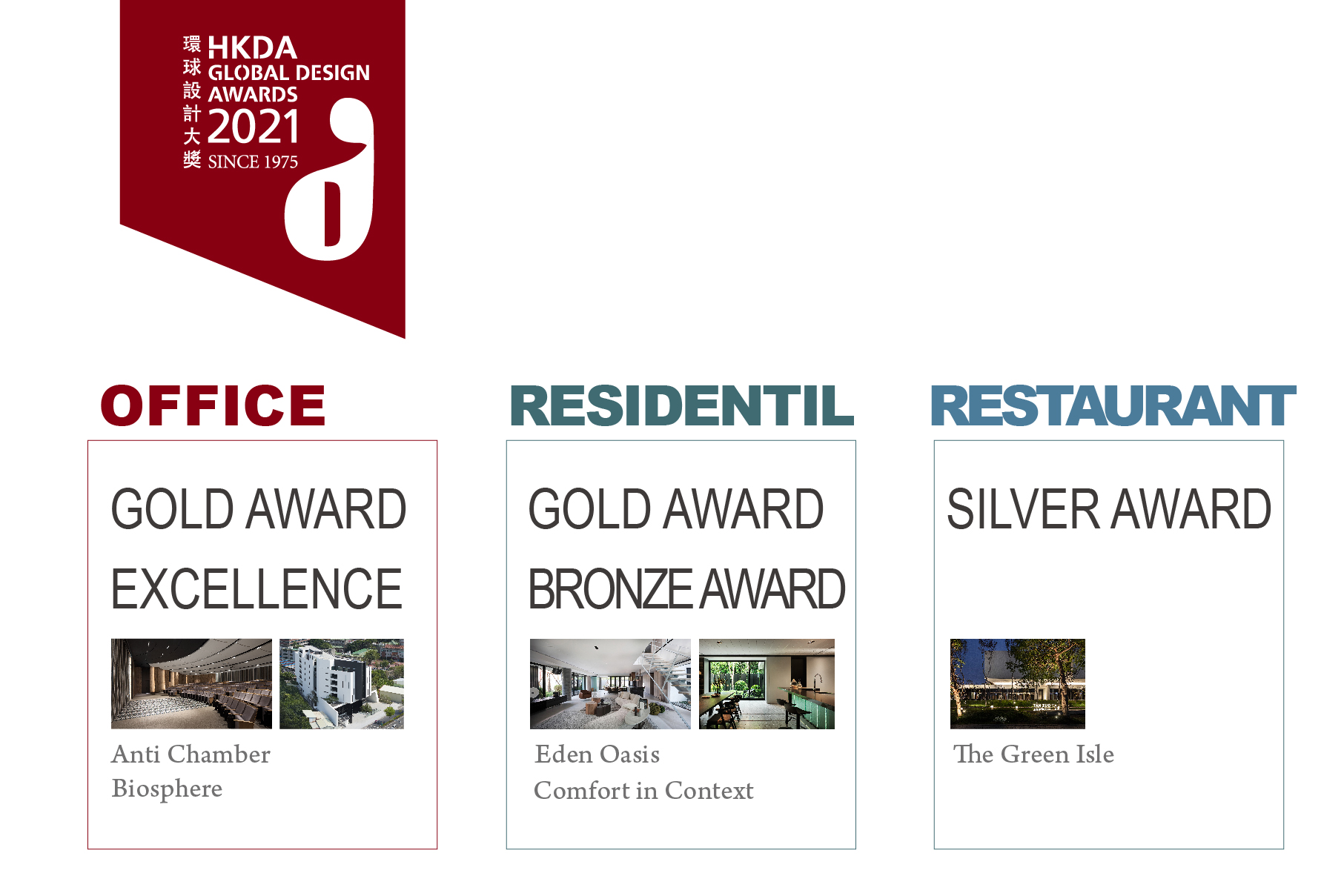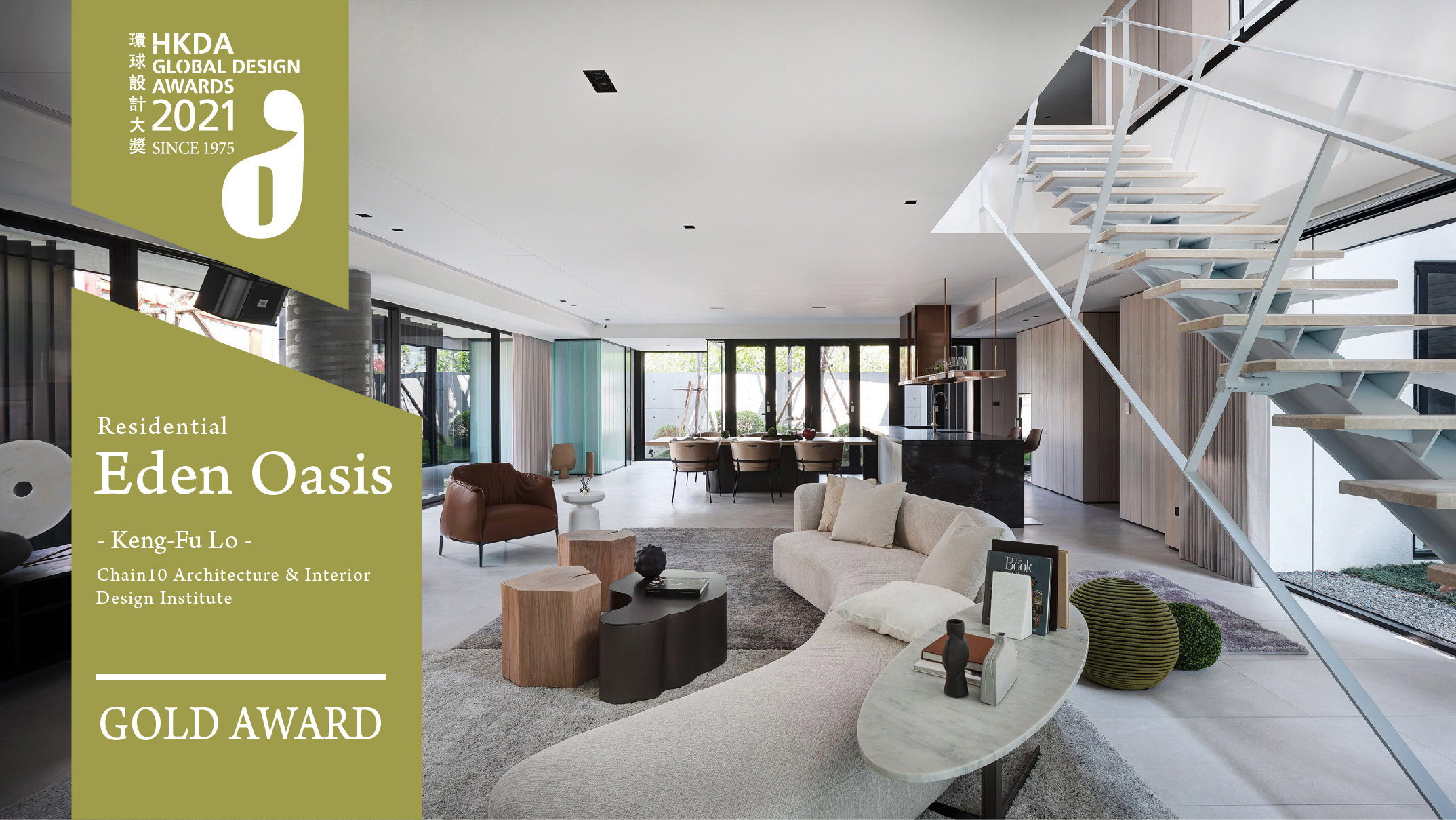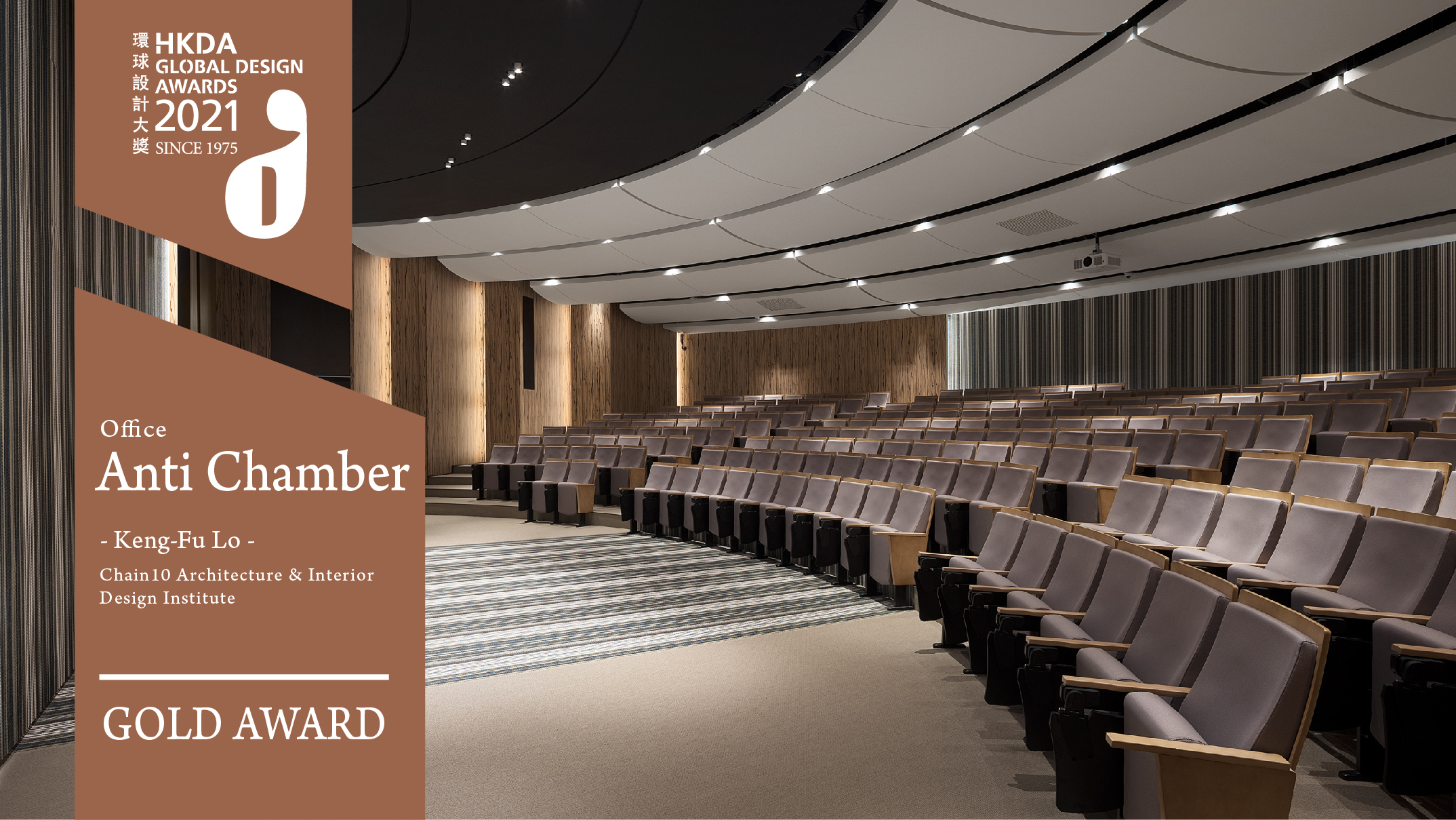 It is with great pleasure that I receive these awards from the Global Design Awards 2021.
The Hong Kong Designers Association gave me an opportunity to expand my horizons and introduce my projects to the larger community in so many ways.
I recently participated in the HK GDA Awards. We submitted 5 projects which all won and The HK Global Design Awards awarded two of my projects their gold award. Anti Chamber and Eden Oasis topped the other projects in their category.