2022.11.10
World Design Awards-Book Fairy winner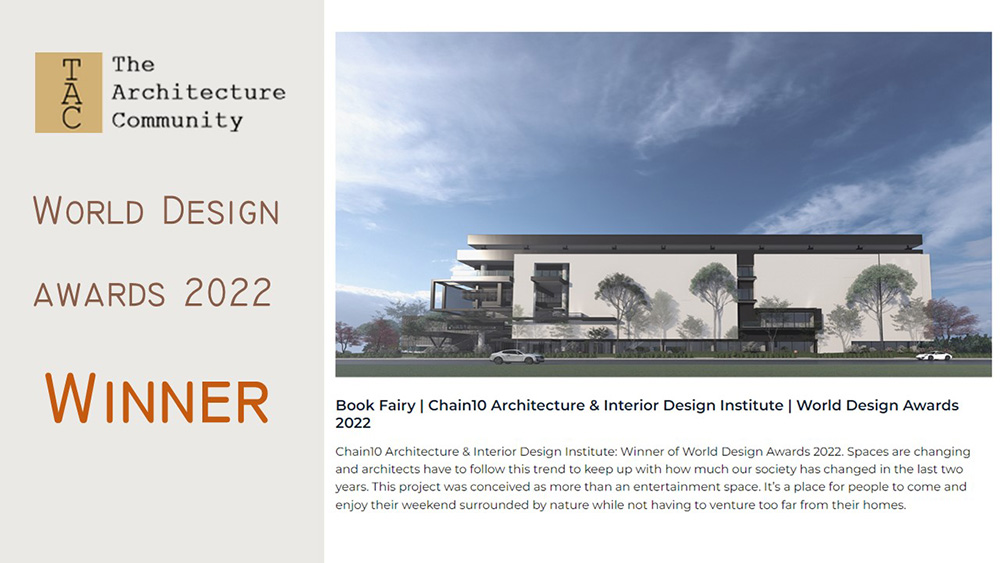 The World Design Awards 2022 result has been announced. We are so excited to share some good news with you.
Our project "Book Fairy" is awarded as the winner in World Design Awards-Commercial Concept.
It is a new neighborhood commercial space with open-air gardens and public spaces. Visitors can have entirely different experience here, immersing themselves in books and nature.
相關連結