2018.08.02


作品《翡翠森林社區會所》榮獲

2018 Architizer A+Awards

雙項大獎!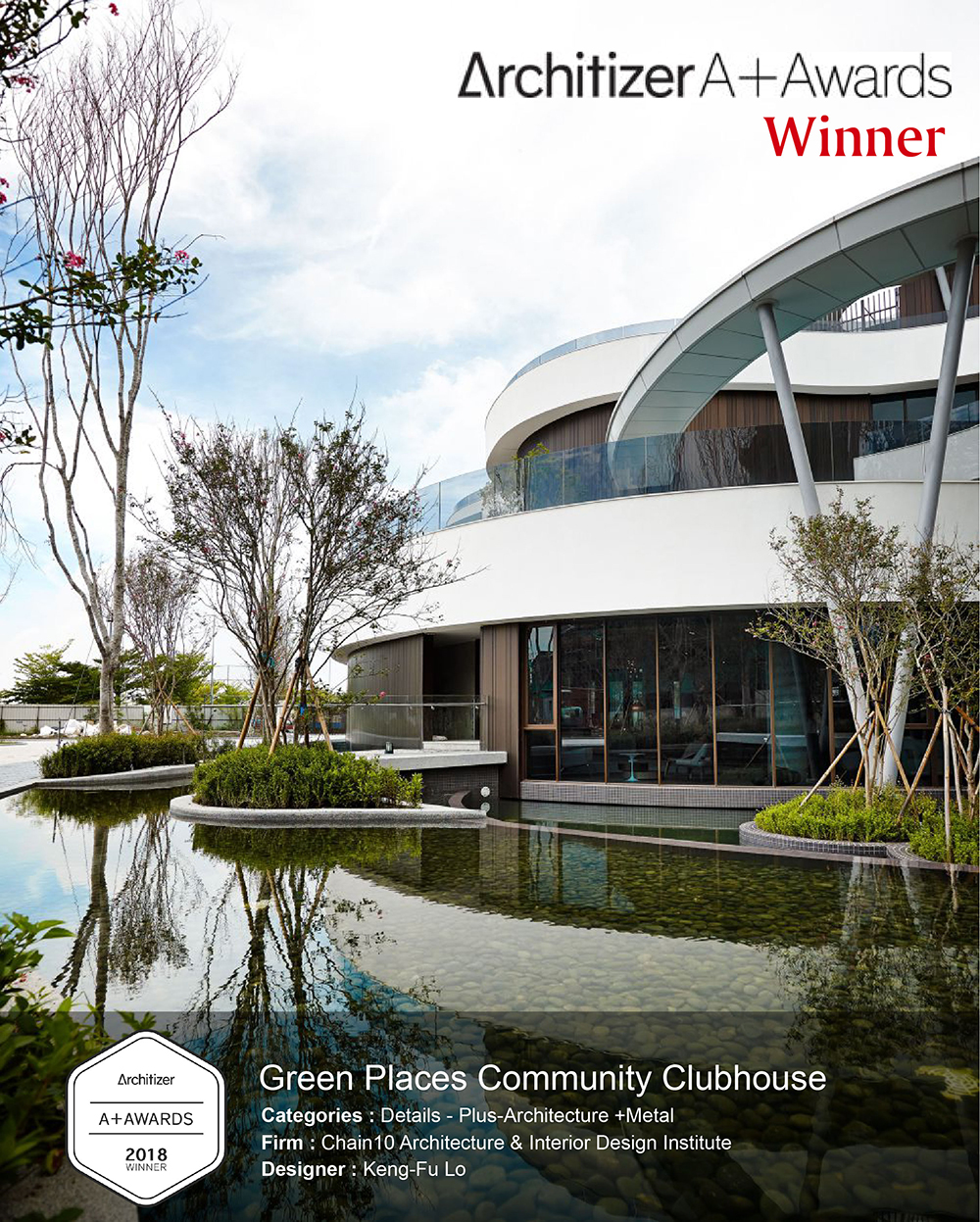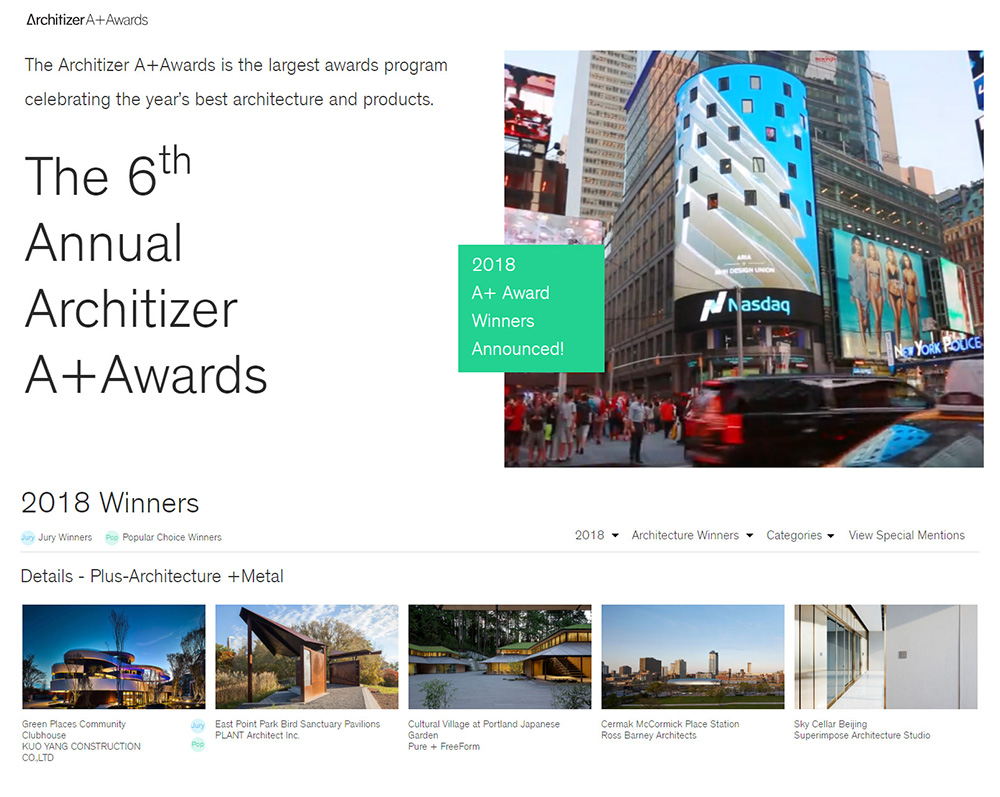 2018 ARCHITIZER 發佈第六屆 A + Awards Winner 獲獎名單,本事務所作品《翡翠森林社區會所》(Green Places Community Clubhouse)在Architecture +Metal的類別中同時獲得Jury Winners評審團獎和Popular Choice Winners最佳人氣獎。
本次獲獎者包括:Kengo Kuma在溫哥華的Teahouse;Heatherwick工作室在南非開普敦的Zeitz MOCAA;Zaha Hadid建築事務所在意大利米蘭的CityLife購物區;BIG - Bjarke Ingels Group在丹麥比隆的Lego House;Foster + Partners在芝加哥的Apple旗艦店;Lake|Flato在美國的Confluence Park。
今年,A + Awards收到來自100多個國家的5,000多個參賽作品。評審團會先在每個參賽類別中決選出5個入圍作品,再經由公眾投票選出最佳人氣獎以及評審團獎,主辦單位可能在紐約時代廣場(Time Square)的電視牆公開揭露Winner得獎名單。
In 2018 Architizer released the 6th A+ Award winners, and the firm's Green Places Community Clubhouse received both the Jury Award and the Popular Choice Award in the Architecture +Metal category.
The other winners included: Teahouse by Kengo Kuma, in Vancouver; Zeitz MOCAA by Heatherwick Studios, in Cape Town, South Africa; CityLife Shopping District by Zaha Hadid Architects, in Milan, Italy; Lego House by BIG -Bjarke Ingels Group, in Billund, Denmark; Chicago's Apple Flagship Store by Foster + Partners; and Confluence Park by Lake|Flato, in San Antonio, Texas.
This year, the A+ Awards received more than 5,000 entries from more than 100 countries. The jury first selected 5 finalists in each competition category, and then voting commenced for the popularity and jury award through a public vote. The organizer may even publicly exhibit the Winner's award on one of big screens in Time Square, New York.
相關連結