文山帝寶 金公館

HONOR THE EMPEROR-Kim's House
Interior / Private house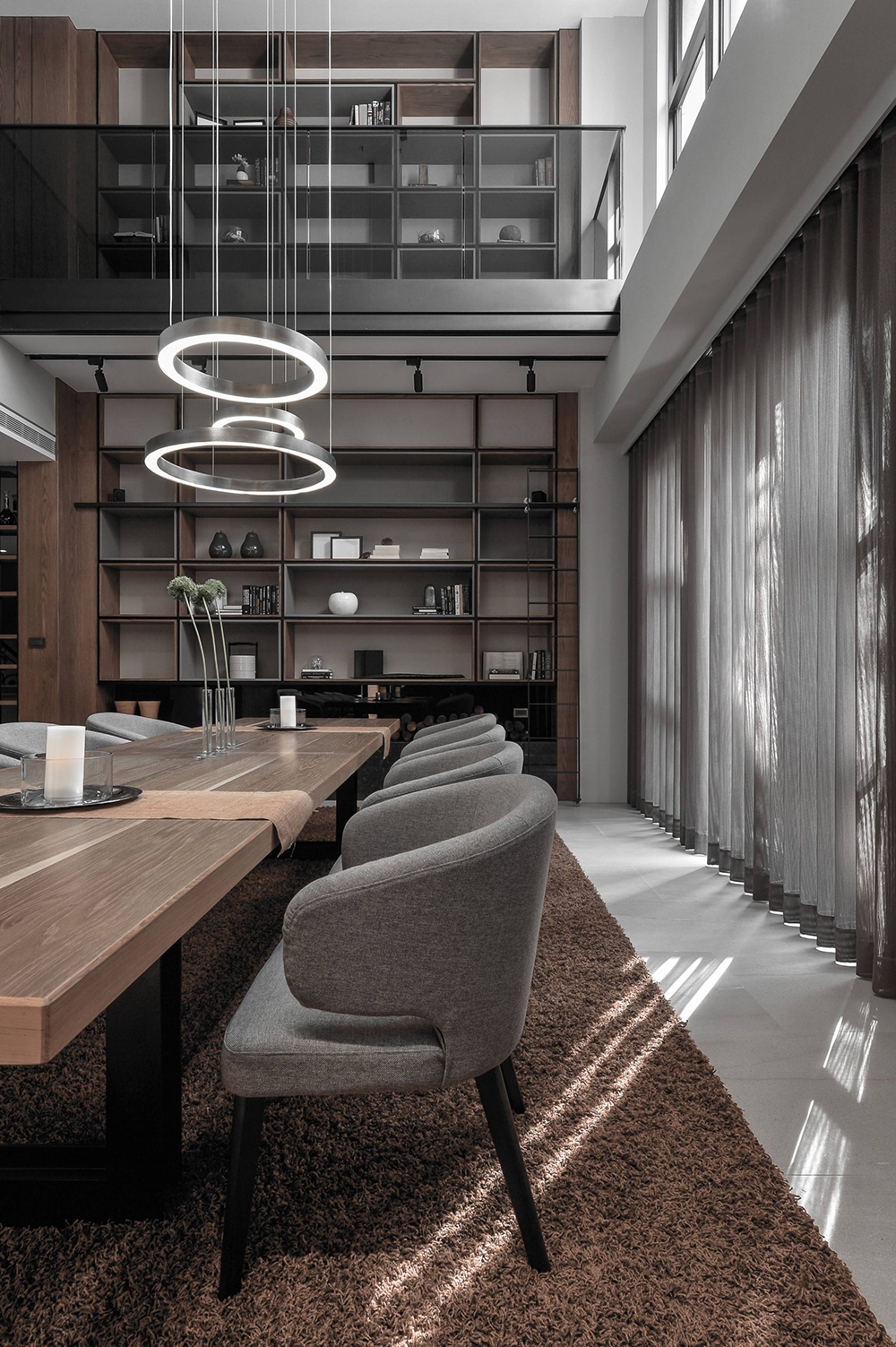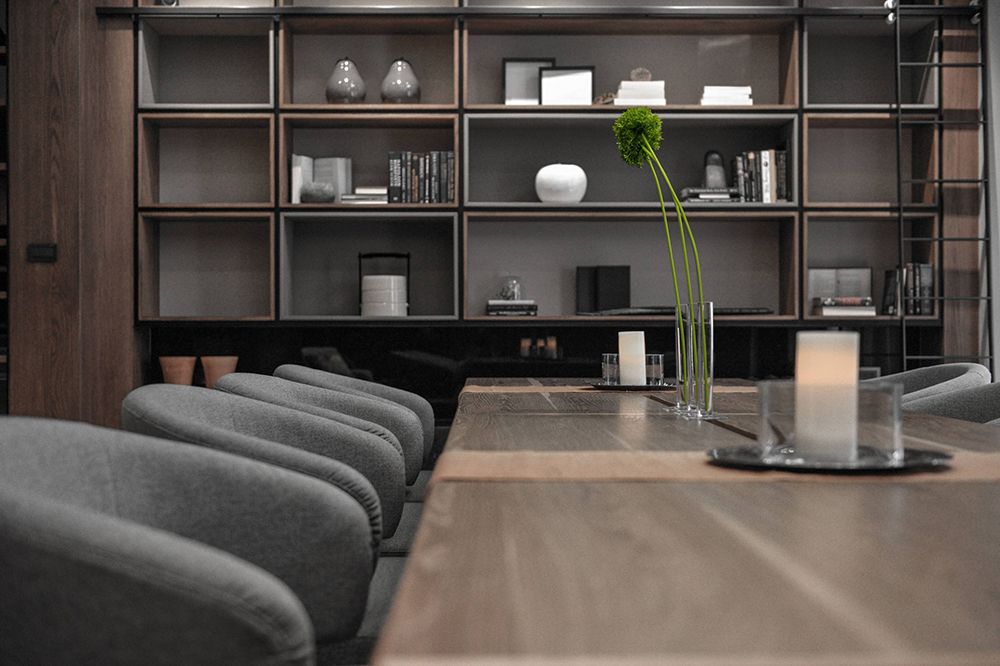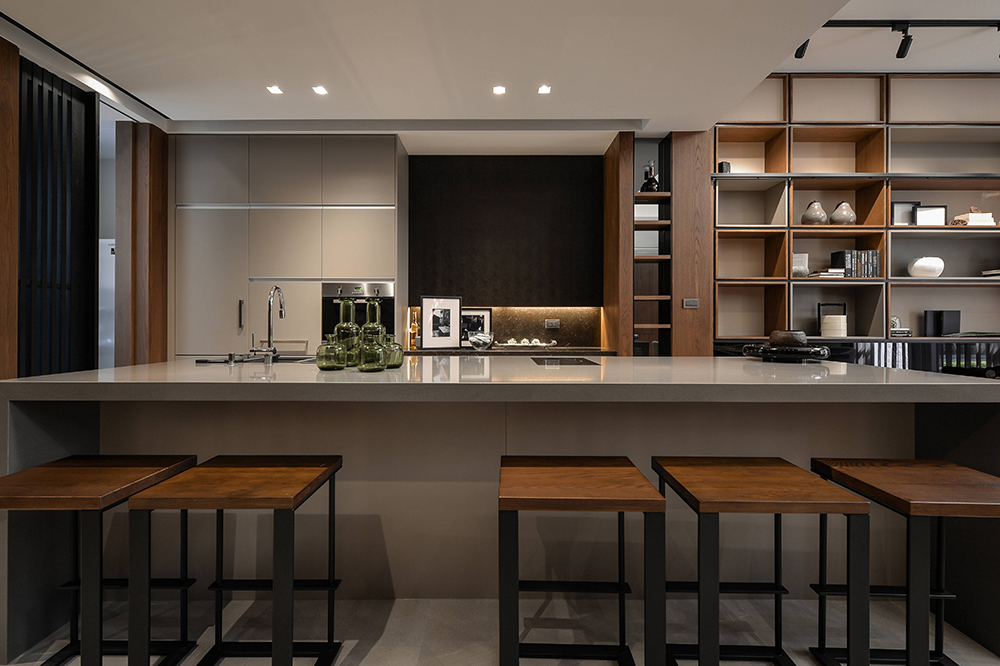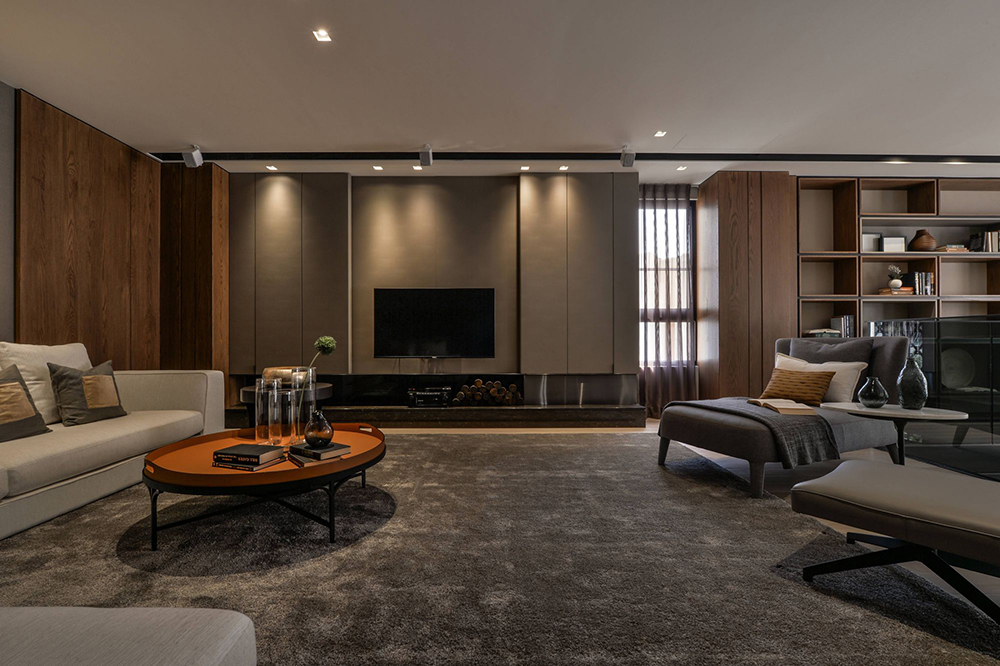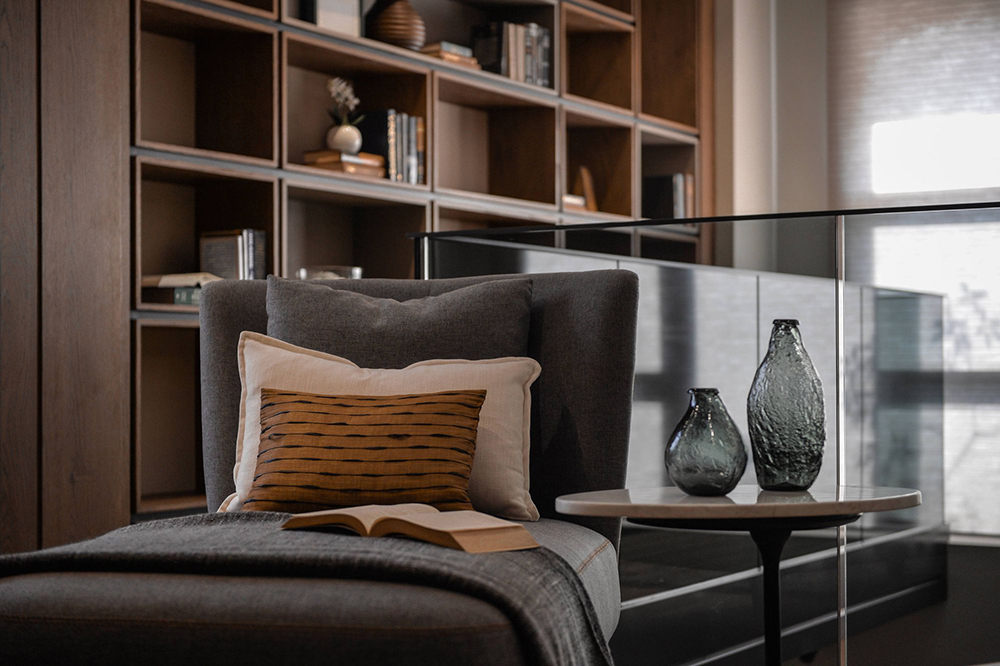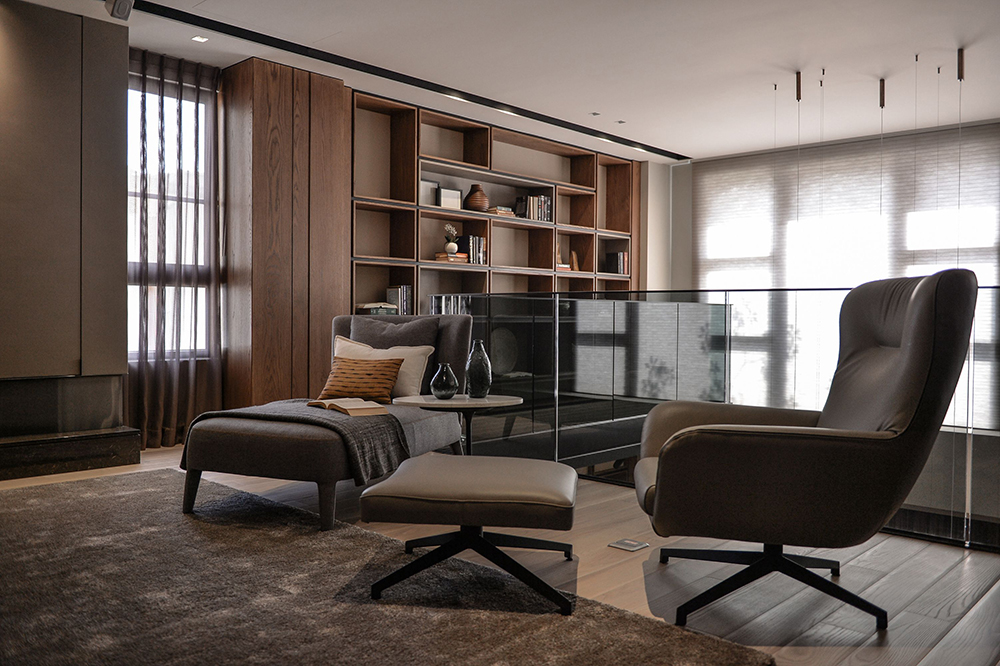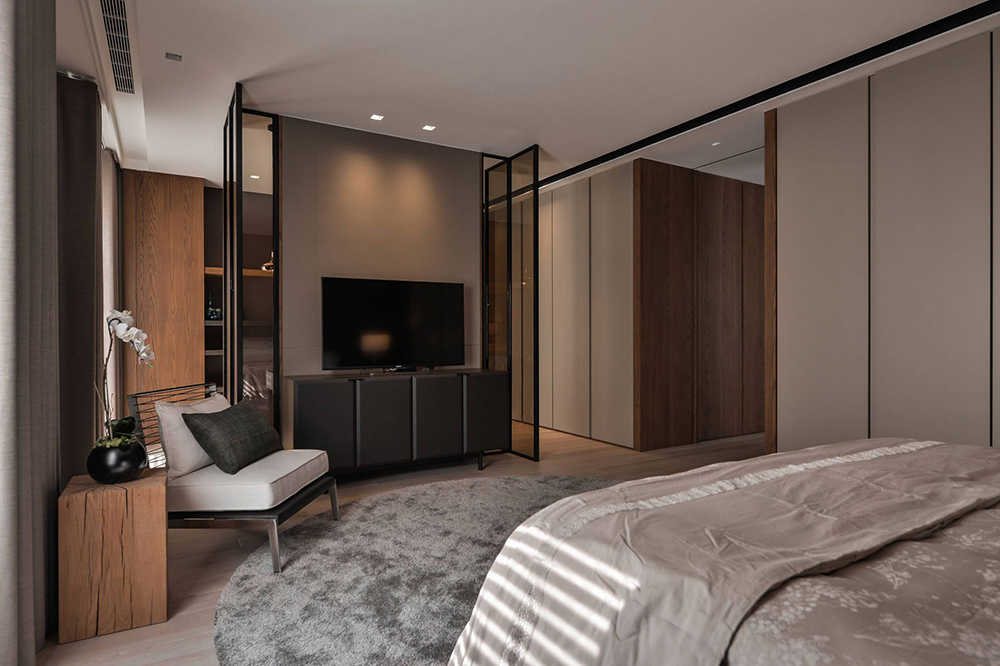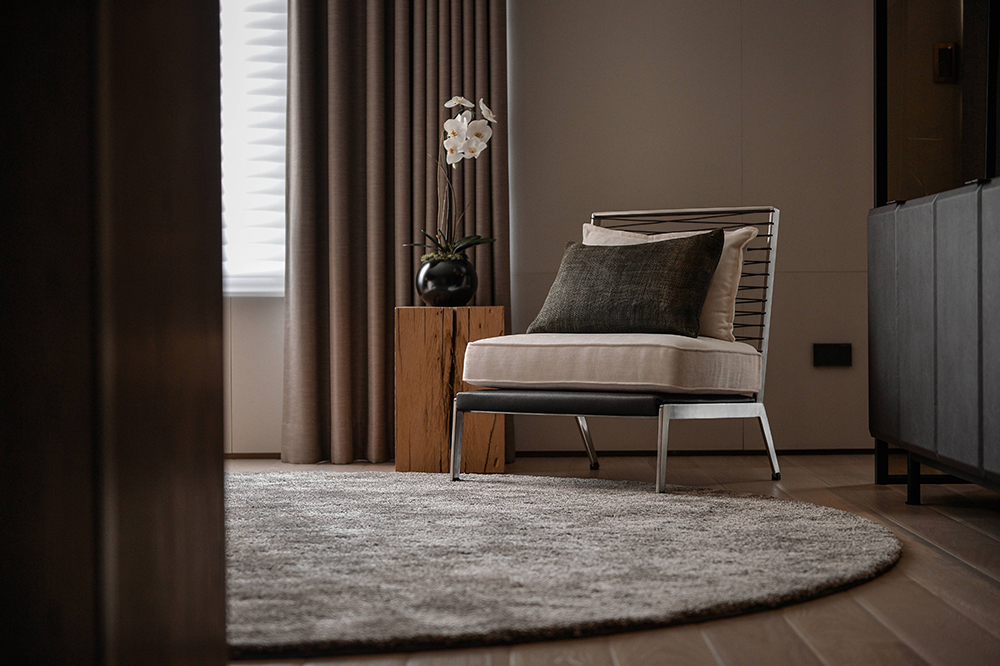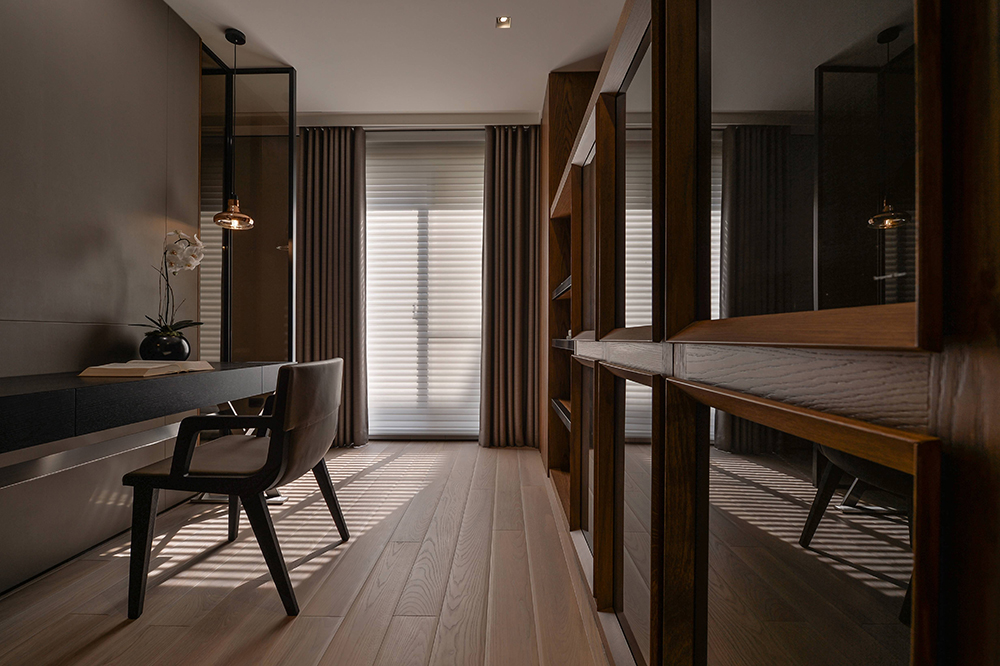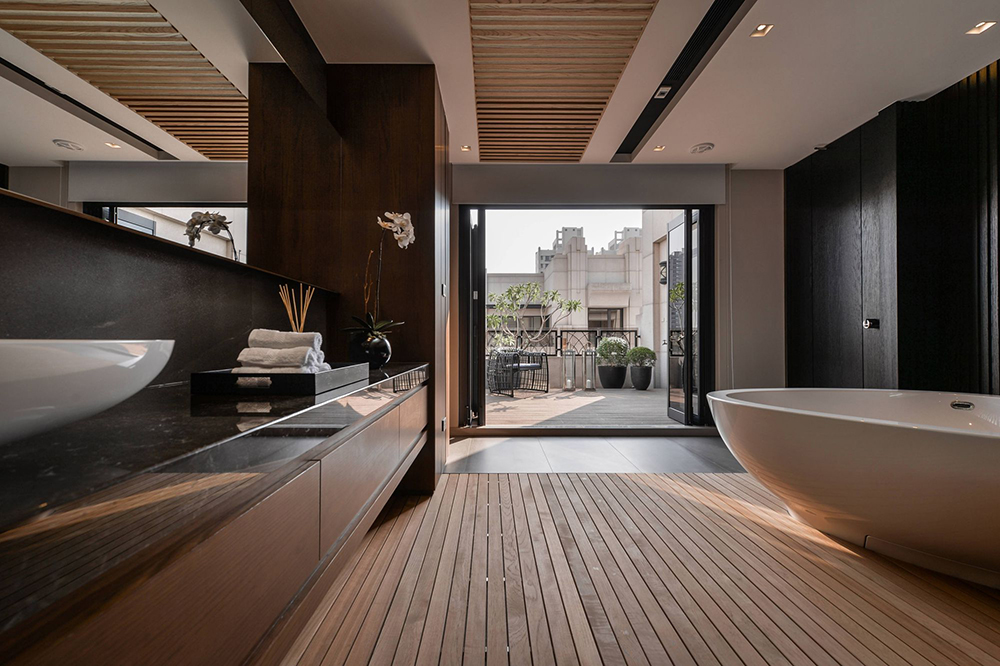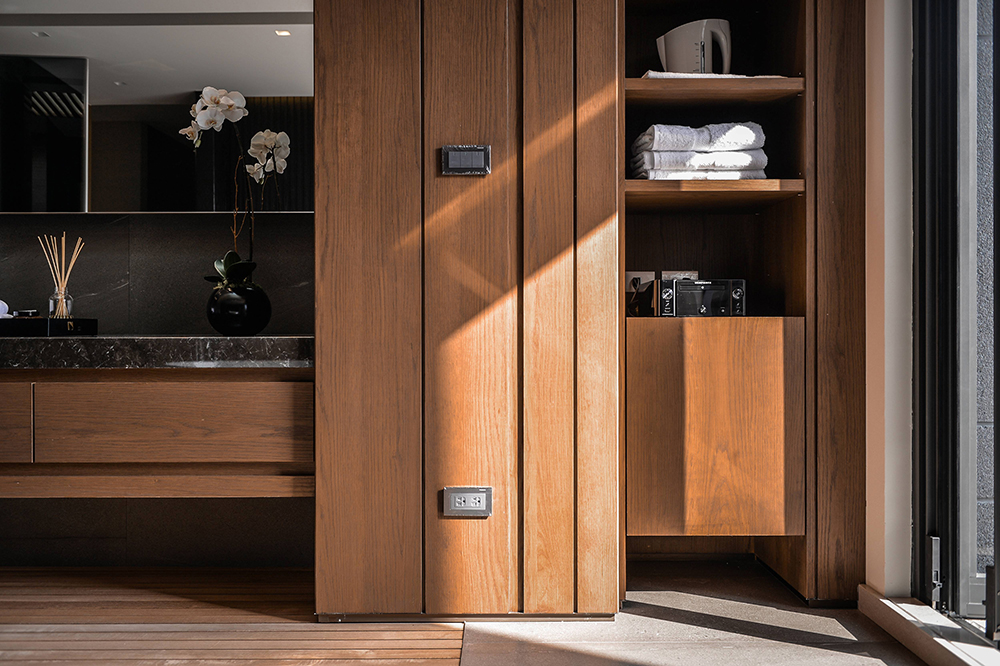 作品介紹
【動。憩】
空間所擁有的挑高優勢,在設計上琢磨於高尺度的空間串聯
以櫃體連結、垂直架構為主要之設計發想
顛覆生活行為模式,模糊用餐氛圍,以「烹」為重點而交織出生活對話
【靜】
沈穩的室內空間氛圍組構
透過垂直軸線、量體將挑高空間串聯
使人與空間的互動及光影的瞬間,更加強調外在環境的關聯
【沐】
以空間為框,取環境為景
沐浴隱私因空間視覺的延伸,而轉化為與外在環境共存的狀態
讓沐浴成為一種享受 . 一種藝術的情調
【寢】
夕陽西下,夜幕低垂的時分
溫潤的光影色澤,轉化為寧靜的空間
讓身心充分停留,心靈沉澱
Description
【Movement and relaxation】
The space has a high ceiling as the advantage. The connection of high scale space is pondered in the design.
Being connected by cabinets and vertical structure are the main ideas of the design.
Cooking as the key point, life dialogue is developed by reversing living behavior patterns, and it mixes up the dining atmosphere.
【Silence】
Calm interior atmosphere connects high ceiling space by vertical line and structure, and it emphasizes the connection with external environment during the interaction between people and space and moment of light and shadow.
【Bath】
The environment is taken as a view, and space is taken as a frame.
Because of space vision, the privacy of taking bath is enhanced and transformed into a condition that coexists with external environment.
It makes taking bath as an enjoyment and art atmosphere.
【Sleep】
When sunset and sky becomes dark, warm color of light and shadow become a silent space and make body and spirit calm and relax.